Delomez, of the Socialist Party, has been in office since 2008, and is livid that 38 percent of his region voted on Sunday for the National Front candidate who has a hard stance against Islam and refugees.
"It is catastrophic," Delomez told local newspaper L'Avenir de l'Artois. "It's likely that I will resign because I don't want to devote my life to a**holes."
His statement was posted to the paper's Twitter account, and has now been retweeted more than 11,000 times.
"I'm 70 years old, I've been a mayor for nine years, I'm a little blasé," Delomez told Le Parisien, adding that he was "annoyed that so many people could vote FN."
Far-left candidate Jean-Luc Melenchon came in second in the Pas-de-Calais region in northern France, with 19.25 percent of the vote.
Breitbart News reported that Delomez plans to step down after he discusses the matter with the local council on Tuesday.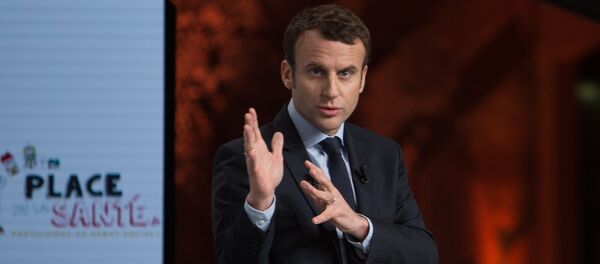 Le Pen made it into the final round of voting, coming in second place after liberal centrist Emmanuel Macron. French voters will now decide between the two candidates, and cast their runoff ballots on May 7.
Globalist candidate Macron was endorsed by Francois Fillon and Benoit Hamon following their defeats, though Melenchon declined to offer an endorsement, urging voters to follow their own consciences.
In Le Pen's victory speech on Sunday evening, she asserted that "the survival of France" is at stake in this election.
Most polls show Macron with a comfortable lead ahead of the vote.