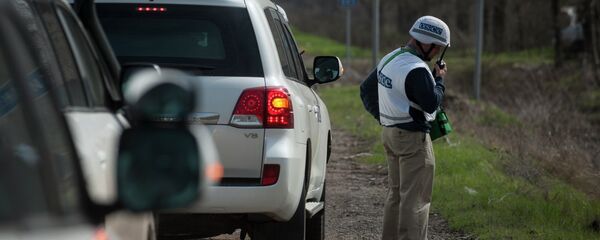 MOSCOW (Sputnik) — Earlier in the day, a
OSCE car blew up
on the territory controlled by the self-proclaimed Lugansk People's Republic (LPR),
killing a British OSCE staff member
and injuring a German staff member.
According to the current OSCE chairman, Sebastian Kurz, the car exploded due to a mine on its way. According to the LPR, the car deviated from the route it was supposed to follow. Later, the LPR's head urged the OSCE to coordinate routes its monitors' cars are chosing to avoid similar incidents.
"We express our condolences to his relatives, we wish a speedy recovery to those who were injured during the blast. Of course, we believe that it is necessary to conduct the most thorough investigation into the incident," Peskov told reporters.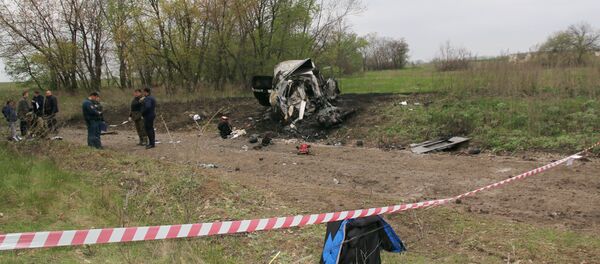 Eastern Ukraine has been in
turmoil
since April 2014, when the government in
Kiev
launched a military offensive against militia in
Donbass
. Despite the Minsk peace agreements signed in February 2015, the sides continue to blame each other for ceasefire violations.
The OSCE SMM to Ukraine was deployed in March 2014 to observe and report on the situation in the country.
This March, the SMM spokesperson told Sputnik that the observers of the OSCE Special Monitoring Mission (SMM) on Ukraine had been shelled at least seven times since the beginning of the year.