WASHINGTON (Sputnik) — On Friday, Fox News reported, citing US defense officials, that Daesh is now basing operations in Deir ez-Zor, located about 90 miles from Raqqa.
"The Coalition remains focused on isolating Raqqa, ISIS [Daesh]'s self-proclaimed capital," the spokesperson stated. "In addition, ISIS had previously used the city as a command and control node for international terrorism."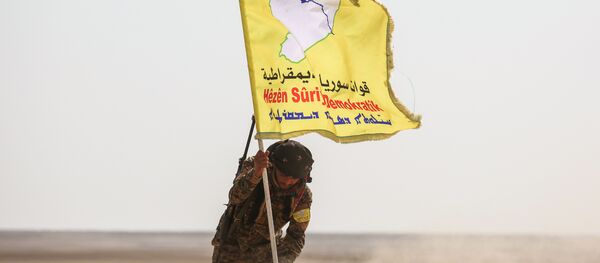 The spokesperson emphasized that defeating Daesh in Raqqa remains crucial for the coalition, because a victory in that city would damage the group's "prestige, recruiting and ability to finance themselves."
US forces in Syria have noticed a pattern that Daesh leaders escape any territory they recognize is being seized while leaving some militants to fight and die in their place, he added.
The spokesperson pointed out that Daesh has not regained control over any significant territory freed by the coalition's partners.
On Sunday, Kurdish-led Syrian Democratic Forces (SDF) established control of all strategic highways leading to Daesh's de facto capital of Raqqa.
The SDF launched the Operation Euphrates Rage to retake Raqqa from Daesh in November 2016. Recently, the Syrian rebels launched the fourth stage of their operation to liberate Raqqa.