"The nuclear-powered submarine USS Michigan will enter the waters off the peninsula soon or later to jointly conduct drills with the USS Carl Vinson," one official told South Korea's Yonhap News Agency.
It comes amid a tense standoff between Pyongyang and Washington as a war words between the two nations continue to fly. The Democratic People's Republic of Korea (DPRK) called the submarine's deployment "undisguised military blackmail." Pyongyang feels that the annual drills are little more than dress rehearsal for invading the North and removing its top leadership, namely Supreme leader Kim Jong-un.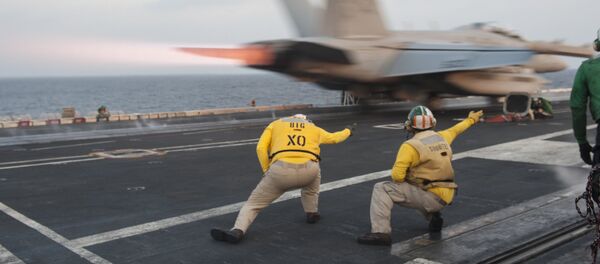 The North also said the presence of the Michigan would create a "touch-and-go" situation on the peninsula, with Rodong Shinmun, the official newspaper of the ruling Workers' Party of Korea, writing on Monday, "If the enemies recklessly provoke the DPRK, its revolutionary armed forces will promptly give deadly blows to them and counter any total war with all-out war and nuclear war with a merciless nuclear strike of Korean style."
The paper also warned that "Our revolutionary forces are combat-ready to sink a US nuclear-powered aircraft carrier with a single strike," according to UPI.
There has been concern worldwide over expectations that Pyongyang will conduct its sixth nuclear test soon, as the North is reportedly developing an intercontinental ballistic missile (ICBM) with a nuclear warhead capable of reaching the US mainland.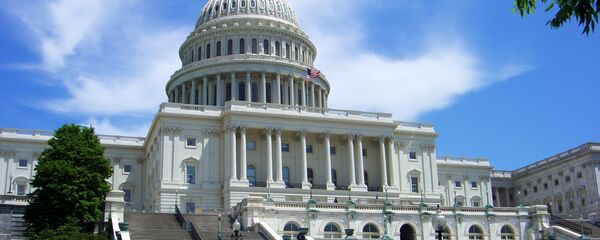 Some believed that the DPRK was going to use its annual "Day of the Sun" on April 15 to conduct the test, but the country held a military parade instead, where, notably, Pyongyang showed off its submarine-launched ballistic missile and other advanced weaponry, seemingly in response to the Carl Vinson's purported presence near the peninsula.
The Michigan's arrival will also coincide with the 85th anniversary of the Korean People's Army (KPA), another occasion experts believe the nation could use to conduct its next test. 
The US Navy's second Ohio-class submarine, the Michigan can strike targets nearly 1,000 miles away with its 150 Tomahawk missiles, and will reportedly be carrying out surveillance missions once it joins the carrier strike group.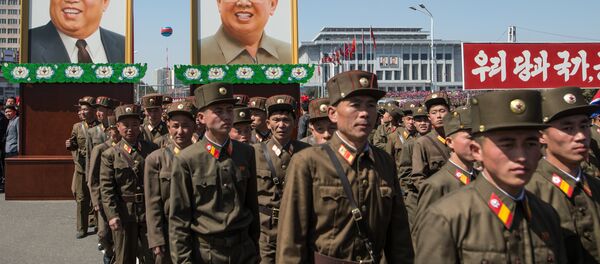 The White House has all but confirmed it is considering military action against the North, saying "All options are on the table" for dealing with Pyongyang's provocations. Washington has also considered shooting down the DPRK's test missiles instead of launching an attack outright, though some believe this would only lead to an escalation.
The White House has called a briefing for all 100 Senators on Wednesday, and US President Donald Trump decried the North's "continued belligerence" on a phone call with Chinese President Xi Jinping on Monday, and labeled the country a "real threat to the world," Xi reportedly urged Trump to show restraint.
The briefing will be conducted by Secretary of Defense Jim Mattis, Joint Chiefs of Staff Chairman Gen. Joseph Dunford, Director of National Intelligence Dan Coats and Secretary of State Rex Tillerson.