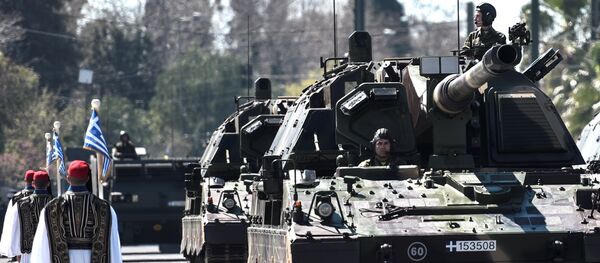 MOSCOW (Sputnik) – The joint US-Italian mission will conduct an observation flight over the territories of Belarus and Russia under the Open Skies Treaty on April 24-28, the head of the Russian Defense Ministry's Nuclear Risk Reduction Center said Monday.
"Within the framework of implementation of the international Open Skies Treaty, a joint mission of Italy and the United States will perform an observation flight over a group of treaty member states, namely Russia and Belarus, on board a Romanian An-30 aircraft on April 24-28," Sergei Ryzhkov said.
According to the official, Russian experts will be on board of the An-30 plane to monitor compliance with the agreed parameters of the flight.
The Treaty on Open Skies was signed in March 1992 and entered into force on January 1, 2002. It became one of the major confidence-building and arms-control measures in Europe after the Cold War. The treaty has established a regime of observation flights over the states that had signed the accord to gather information about military forces and activities.