The number is an increase of ten per day over 2015, according to data sorted by India's Supreme Court Committee on Road Safety, cited by the Times of India.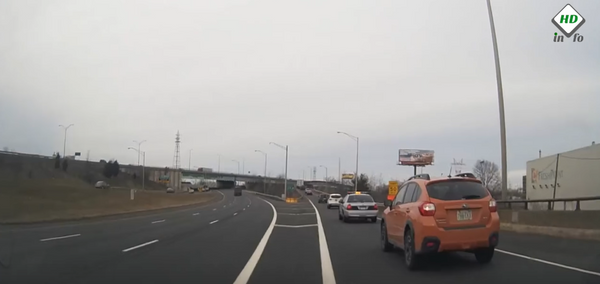 Yearly totals amounted to an estimated 150,000 dead — or about.005 percent of the country's 1.3 billion population — in road accidents in 2016, the highest number since data collection began in 1970.
Considered to be one of the most dangerous countries in the world to drive, India suffers primarily from poor training resources and a cultural refusal to obey traffic laws.
As the population of the country has increased, so too have pedestrian and driver deaths, due to poor law enforcement, poorer roadways and the widely held sentiment that "accidents are inevitable."
According to the president of India's International Road Federation, K K Kapila, "The entire ecosystem of safe roads, safe users, safe vehicles, enforceable law and fear of being caught for every single violation of traffic law have to be in place," before any improvement in the situation will be seen.
Most Westerners who have experienced driving in India concur with Kapila's assessment.
Describing the Indian driver's assumption that painted traffic lane dividers are no more than an "interesting decoration," and observing that, with 330 million deities in the heavenly pantheon of the primarily Hindu population of the country to be aware of, many Westerners simply cannot grasp the "barely-contained chaos" of what it is like to drive in India, according to Jalopnik.com.
Nonetheless, even in an endless battle for lane space, Indian drivers, unlike those in the West, and especially Americans, remain calm. Citing numerous occurrences in which US drivers would come to blows or pull out weapons, Indian drivers faced with problems would, at the most, engage in a shouting match ending with a polite and relaxed visit by a police officer.
Horns are used as regularly as breathing in the country, and the roadways echo with beeps and blatts. Cows, also, are the boss of the road, and if a cow ambles into a street, all traffic must come to a halt. It is not just against the law to injure a cow, it is a form of blasphemy.
If car death percentages based on national population are any indicator, India's drivers could actually be considered to be some of the best in the world. The United States, for example — a country of about 320,000,000 — had approximately 40,000 road deaths in 2016, or an estimated.0125 of the population.
That's better odds of getting home safely in India than in America.