MOSCOW (Sputnik) — Tillerson visited Moscow earlier in April to meet Russia's Foreign Minister Sergei Lavrov and President Vladimir Putin. The sides dealt with a number of issues on the bilateral agenda, including Syria, shortly after a surprise US strike on Syrian army facilities that resulted in Russia suspending its air safety memorandum with Washington.
Russia restored the memorandum on April 13, just a day after Tillerson's visit, the Izvestia newspaper reported citing a Russian Foreign Ministry source.
"Rex Tillerson asked Russia to reinstate the agreement while in Moscow," the source told the publication.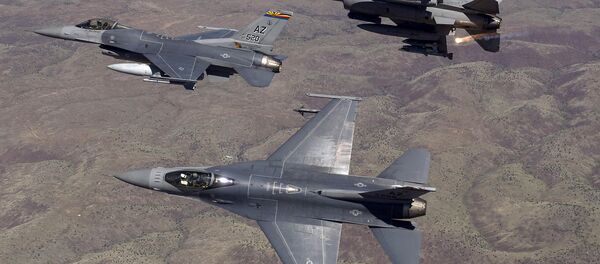 The memorandum was singed in October, 2015, shortly after Russia started its counter-terrorist campaign over Syria at the request of Damascus. The US-led coalition had by then spent a year striking terrorist targets in Syria without approval by the country's government.
The memorandum features specific instructions for pilots which help avoid air incidents and ensure flight safety amid the two parallel campaigns. A round-the-clock communication channel was also opened between the two countries' military personnel.