According to the Defense Acquisition Program Agency (DAPA), South Korean Defense Minister Han Min-koo presided over the arms procurement projects meeting, where the plan was approved.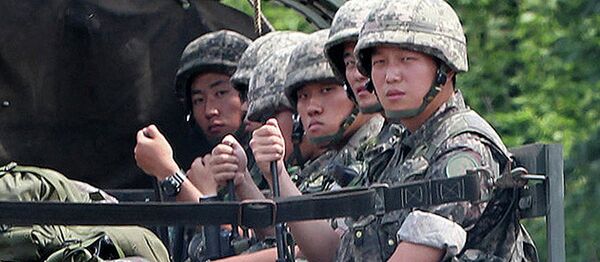 The new radar systems would be able to better detect missiles from Pyongyang, as they feature a range of more than 800 kilometers. Currently Seoul's military operates two Green Pine land-based radar systems that were made in Israel.
Defense officials reworked a mid-term plan to make room for two new systems, as the original only allotted for one.
This comes as the missile-armed US submarine USS Michigan joins a carrier strike group led by the USS Carl Vinson, in annual joint military drills between the US and South Korea.
Though there has been international concern about the Democratic People's Republic of Korea (DPRK) conducting its sixth nuclear test, Seoul's Defense Ministry recently said that "no unusual development had been detected," and the Office of the Joint Chiefs of Staff said "Our military is closely monitoring the North Korean military's movement," according to the BBC.
A briefing on the North Korean threat, involving the entire US Senate, is scheduled for Wednesday, with Defence Secretary James Mattis and Secretary of State Rex Tillerson on hand as well.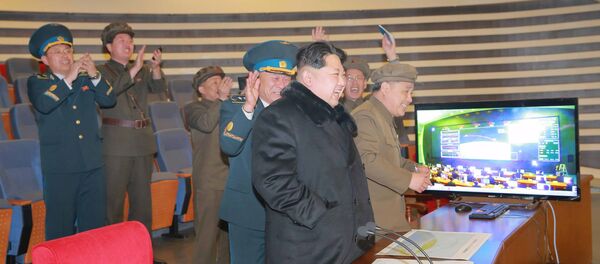 In a phone call between Chinese President Xi Jinping and his US counterpart Donald Trump on Sunday, Xi said it would be best if both Washington and Pyongyang did whatever they could to "maintain restraint and avoid actions that would increase tensions." 
Trump has blamed tensions on the Korean Peninsula on Pyongyang's "continued belligerence" in regards to its ongoing ballistic missile and nuclear weapons testing.
That same day,  Rodong Sinmun, the newspaper of the ruling Workers' Party, called the Vinson a "gross animal" and said the Korean People's Army (KPA) was "combat-ready to sink" the vessel "with a single strike."