WASHINGTON (Sputnik) — The OSCE should lead the investigation into an explosion that killed one of its Special Monitoring Mission members in eastern Ukraine, US Department of State acting spokesperson Mark Toner said in a briefing on Tuesday.
"We believe this should be an OSCE led investigation because we want to find out exactly what happened," Toner told reporters.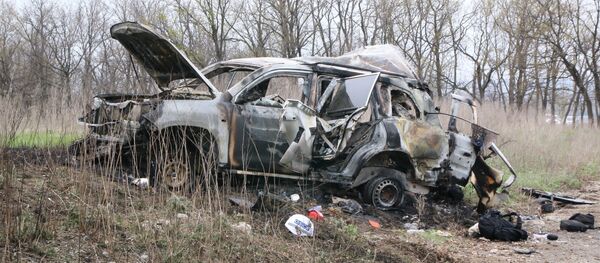 Toner said the United States urged Russia to use its influence with some of the fighters in eastern Ukraine to allow the OSCE to conduct a timely and transparent investigation.
On Sunday, an OSCE monitoring mission car hit a landmine and exploded near the Pryshyb settlement in the Luhansk region, resulting in the death of a US paramedic. Two patrol members in the car were also injured.
The OSCE is currently investigating the incident.