New Delhi (Sputnik) — Afghanistan has asked for new parts and repairs to 11 grounded Mi-35 helicopters and seven transport aircraft. A technical team, which visited Afghanistan last year, estimated a cost of $50 million for repair and supply of parts.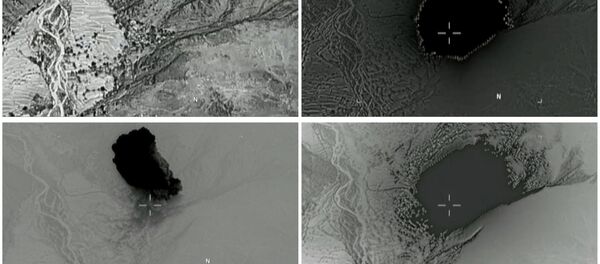 The Indian government is considering a proposal where it is ready to pay the cost of repair, spares, and the cost of transporting the aircraft to Russia or the former Soviet states if Russia or other CIS countries agree to provide the spares.
"Given the rising level of security threat, the Afghan state requires sustained support to further build its capacities. In the last 15 years, India has emerged as a major economic development partner of the Afghan people," Vishal Chandra, Research Fellow at the Institute of Defence and Security Analysis, New Delhi and the author of The Unfinished War in Afghanistan: 2001-2014, said. "The two countries enjoy multi-faceted ties based on a common understanding and shared vision of the region, as free from forces of terrorism and militant extremism. India's modest assistance to the Afghan national security forces, struggling against militant networks openly supported and sponsored from outside, is a part of its ongoing efforts at assisting the Afghan nation in broadening the rather shrinking space to further build its vital capacities and key institutions."
Last year, Afghanistan presented a list of requests in which it sought spare parts to refurbish almost 50 helicopters and some AN-32 medium transport aircraft. India has already signed an agreement with Russia in 2014 under which it will have to pay Russia to supply arms and ammunition to Afghanistan.
Under the deal, India could source the supply of light artillery and mortars, air support helicopters and armored vehicles. But India remains non-committal fearing possible pilferage by militant sympathizers within the Afghan National Defense and Security Forces or landing in their hands. Apart from the restoration of military helicopters, Afghanistan also requested T-72 tanks, 105 mm howitzers, and some AN-32 transport planes.