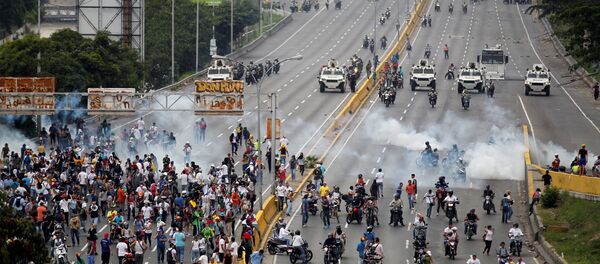 MEXICO CITY (Sputnik) — The decision was passed by 19 votes to 10, with four abstentions and one nation missing from the meeting of OAS's one of the two main political bodies.
Venezuela's envoy to the Council denounced the meeting as an act of hostility toward the South American nation. Nicaragua sided with him.
Prior to that, Venezuelan Foreign Minister Delcy Rodriguez said Venezuela will withdraw from the OAS, if the bloc's foreign ministers will gather without the approval of Caracas. The meeting was requested by 16 OAS member states.
Earlier this month, the OAS voiced concern over Venezuela limiting the power of the opposition-controlled parliament, calling the move a breach of democratic norms, while OAS Secretary General Luis Almagro Lemes said he considered this to be a coup.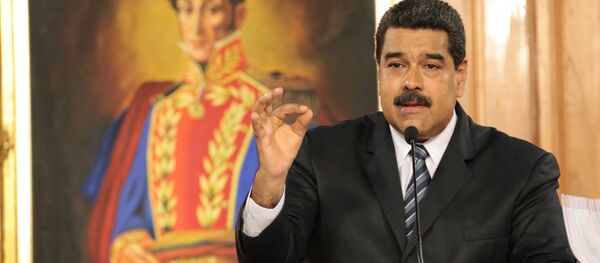 Venezuela has been rocked by opposition protests demanding fresh presidential elections with President Nicolas Maduro facing an opposition-controlled parliament that has sought his impeachment. The latest mass anti-government protests started in early April after Venezuela's Supreme Court decided to take on the legislative functions of the National Assembly. The court's decision was later reversed, but protesters remained on the streets and demanded the judges' resignation. Over two dozen people
have been killed
in the unrest.
Never miss a story again — sign up to our Telegram channel and we'll keep you up to speed!