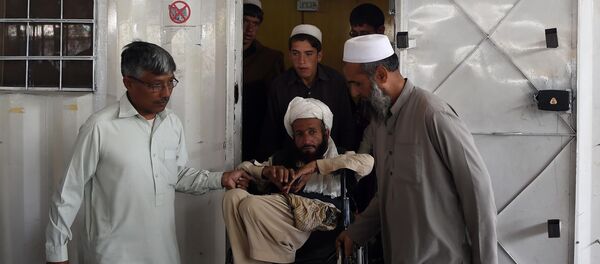 MOSCOW (Sputnik)
–
The conference is taking place on Wednesday and Thursday. Its agenda includes combating against terrorism as well as security in Europe and the Asia-Pacific region.
"We expect the Afghan government to take more effective measures against the perpetrators responsible for various terror activities in Pakistan," Asif said.
He underlined that presence of terrorist networks on the Afghan border had been cleared during special operations carried out by Islamabad. Ongoing operations by Pakistan have been "extremely successful," which have been acknowledged by the international community, he added.
"I would like to share that our military operations currently include comprehensive economic uplift strategy in disturbed areas… We are consolidating our gains under the comprehensive national action plan," Asif noted.
The defense minister also stressed that Islamabad remained committed to playing a role in achieving peace and stability in Afghanistan and fully supported the Afghan-led peace process.
The two countries share a long porous border which is regularly crossed by militants that carry out attacks in both countries. Islamabad and Kabul accuse each other of harboring the militants and Pakistan often repeats calls on Kabul to secure the border and take firm action against cross-border incidents. In February, Pakistan blamed Afghanistan for failing to crack down on militants that plotted a string of suicide attacks in Pakistan that killed scores of people.
Never miss a story again — sign up to our Telegram channel and we'll keep you up to speed!