MOSCOW (Sputnik) – Moscow is ready to provide a platform for future negotiations between Afghanistan and the Taliban terror group, outlawed in Russia, Director of the Russian Foreign Ministry's Second Asian Department Zamir Kabulov said Wednesday.
"The dialogue is a need and that terror attack showed its need. In order to prevent such terror attacks, it is necessary to come to the negotiating table. Russia is ready to provide a platform and it is necessary to agree on peace instead of waging a war," Kabulov told reporters referring to the Friday's attack on a military base near the city of Mazari Sharif in northern Afghanistan that killed over 100 people.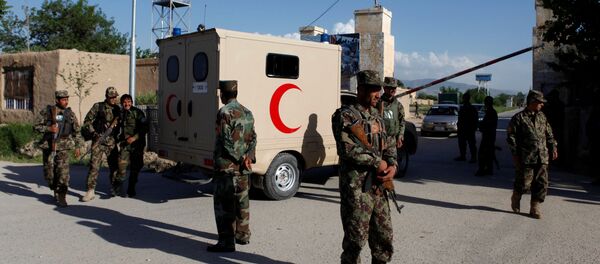 He also said that the meeting in Moscow sent a signal to the Taliban and the Afghan government on the need for peace talks.
"The consultations were a signal both to the Taliban and the Afghan government, the next step is up to them," Kabulov said, adding that the date of the next meeting remains unknown.
Earlier in April, the fifth Afghanistan peace conference was held in Moscow. It was attended by 11 countries, including Russia, China, Pakistan, Iran, India, Afghanistan and a number of Central Asian states. The United States refused to attend the meeting.