MOSCOW (Sputnik) — Gerasimov said that the global defense system's Aegis Ashore land-based component in Romania stations "universal launchers capable of launching not only interceptor missiles but also 'Tomahawk' cruise missiles."
"The same installations are planned to be deployed in Poland. As a result, all strategic sites located in European Russia will be in the crosshairs of cruise missiles," he stressed at the VI Moscow Conference on International Security.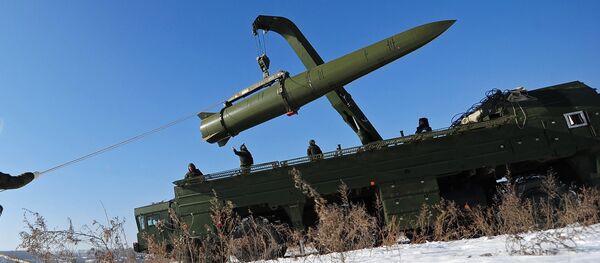 On February 21, Russian Defense Minister Sergei Shoigu said NATO had intensified its intelligence activity near Russian borders over the past 10 years and added that the alliance continued to eschew any forms of cooperation with Russia.
NATO has set a sustainable course for the alliance's expansion by engaging Eastern European states since 2014, explaining the expansion as a response to Russia's alleged meddling in the Ukrainian conflict. Moscow has repeatedly refuted such allegations, and regards NATO's encroachments as provocative.
At the NATO July summit in Warsaw, it was decided that the military alliance would send multinational battalions to Latvia, Lithuania, Estonia and Poland, at the request of these countries.