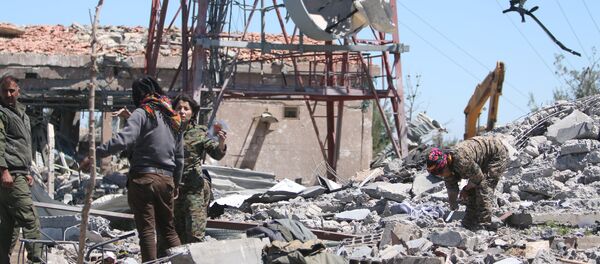 MOSCOW (Sputnik)
–
Turkey's actions in Iraq violate the sovereignty and territorial integrity of the country, Tehran supports Baghdad's position on the issue, Iranian Foreign Ministry spokesman Bahram Ghasemi said in a statement Wednesday.
On Tuesday, Turkish jets struck positions in northern Syria and Iraq of the Kurdish People's Protection Units (YPG), the military branch of Syria's Kurdish Democratic Union Party (PYD). About 70 Kurdish fighters were killed as a result of the airstrikes, Turkey's General Staff said.
"This step is a violation of the sovereignty and territorial integrity of Iraq. Iran supports the position of the Iraqi authorities on this issue," Ghasemi's statement said.
Never miss a story again — sign up to our Telegram channel and we'll keep you up to speed!