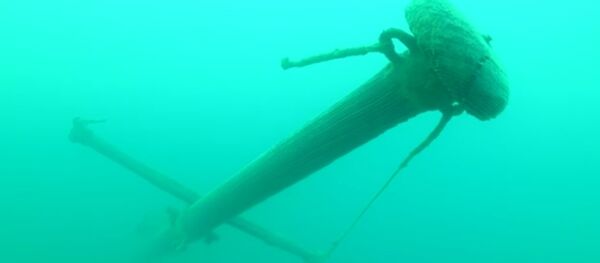 12 January 2017, 18:55 GMT
The discovery was made by construction workers building a house in the city of Ardahan located in northeastern Turkey.
Erol Ozer, a representative of the Ardahan city administration, told RIA Novosti that the workers have unearthed a casket marked with an Orthodox cross which contained the remains of a man dressed in military uniform.
"The construction works were temporarily suspended; historians and archaeologists who arrived at the site said that the remains belong to a Russian officer, and that he was buried most likely during or after the Russo-Turkish War of 1877-1878. The casket containing the remains was sent to Kars for further study," Ozer said.
A representative of the Kars tourism department also confirmed that the officer's remains were delivered to the city.
"It was definitely a Russian officer and we're working to determine his exact rank. He was buried when Ardahan and Kars were both part of Russia," he explained.
Following the Russo-Turkish War of 1877-1878 the Kars Province and the city of Ardahan were annexed by the Russian Empire, but were ceded back to Turkey as per the Treaty of Moscow, also known as the Treaty of Brotherhood, signed between the Republic of Turkey and the Soviet Union in 1921.