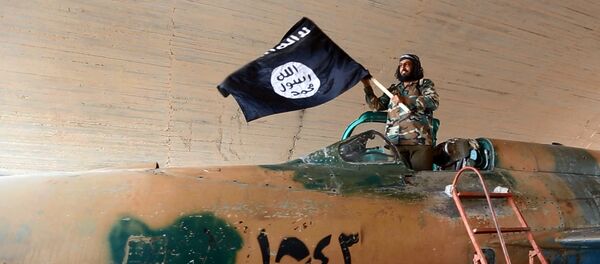 WASHINGTON (Sputnik)
–
The US-led coalition carried out 23 airstrikes against the Daesh terror group (banned in Russia) in Iraq and Syria on Tuesday, including six strikes near the Syrian city of Tabqa, Operation Inherent Resolve said in a press release.
"Near Tabqah, six strikes engaged four Daesh tactical units; and destroyed four fighting positions and a fuel truck," the release stated.
Early Wednesday, the People's Protection Units (YPG), a Kurdish element of the US partnered Syrian Democratic Forces (SDF) said it would suspend all operations in Tabqa and Raqqa until the coalition takes action against Turkey in response to recent air raids against Kurdish fighters in Syria and Iraq, according to media reports.
Coalition airstrikes in Syria on Tuesday also engaged Daesh tactical units and destroyed oil assets, barges and fighting positions near Abu Kamal and Deir ez-Zor.
In Iraq, the coalition conducted nine strikes consisting of 47 engagements against Islamic State targets near Kirkuk, Mosul, Rawah and Tal Afar.
Six strikes near Mosul engaged four Daesh tactical units and a sniper and destroyed weapons caches, a rocket system, mortars, fighting positions, vehicles and a vehicle borne improvised explosive device (VBIED).
The other strikes in Iraq engaged Daesh tactical units and destroyed a command and control node, tactical vehicle, weapons cache and eight VBIED storage areas.
The US-led coalition of 68 nations is conducting airstrikes, ground-based and rocket-propelled artillery fire against the Daesh in Syria and Iraq.
The strikes in Iraq are conducted in support of the Iraqi government, but those in Syria are not authorized by the UN Security Council or the government of President Bashar Assad.
Never miss a story again — sign up to our Telegram channel and we'll keep you up to speed!