WASHINGTON (Sputnik) — The Trump administration is considering putting North Korea back on the State Department's list of state sponsors of terrorism, a senior White House official told reporters on Wednesday.
"That is one of the things we are considering," the official said. "We are looking at a broad range of options…across all elements of national power and multinational power in connection with North Korea."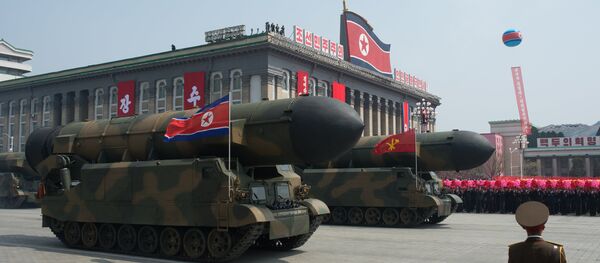 North Korea was removed from the list in 2008, during the administration of US President Bill Clinton, in exchange for concessions by North Korean leader Kim Jong-il — the father of Kim Jong-un — regarding the country's then-fledgling nuclear program.
The US State Department currently has Iran, Syria and Sudan o its list of state sponsors of terrorism.
Never miss a story again — sign up to our Telegram channel and we'll keep you up to speed!