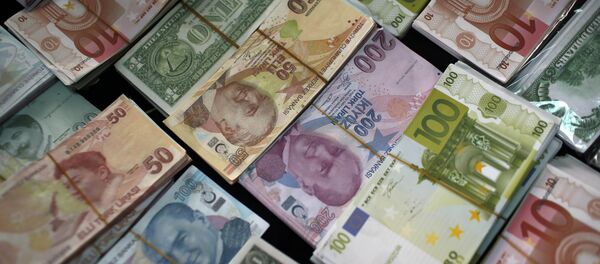 WASHINGTON (Sputnik)
–
US transportation growth is expected to continue overall in 2017 despite possible trade and fiscal policy changes, Fitch Ratings said in a press release on Wednesday.
"Healthy growth is in the cards for all major US transportation segments despite longer-term questions brought on by shifting economic, trade and fiscal policies," the release stated.
International airports, especially major airline hubs, will likely lead growth among all airports. Fitch projected airports would grow 2.5-3 percent overall in 2017.
Growth throughout US ports is likely to be in line with GDP growth, the agency said. In 2016, west coast ports drove the overall growth, increasing 1.8 percent year-over-year, while east coast ports grow only 0.4 percent overall.
Changes in trade agreements, such as those proposed by President Donald Trump, could affect import and export volumes and the changes would extend beyond 2017, Fitch Director Emma Griffith added.
Finally, Fitch predicted that toll roads would grow faster than traffic as fees are expected to increase relative to inflation. Toll roads in the southeast and southwest United States will lead traffic performance.
Never miss a story again — sign up to our Telegram channel and we'll keep you up to speed!