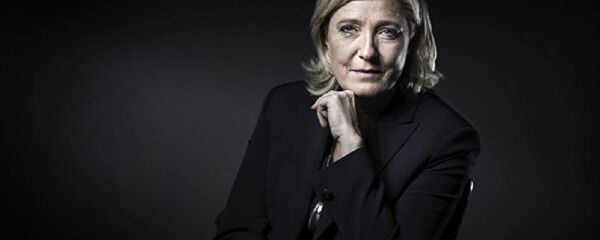 BRUSSELS (Sputnik)
–
The European Parliament's Committee on Legal Affairs will launch the examination of the French judges' request for stripping French presidential candidate Marine Le Pen of her immunity over alleged misuse of EU funds in June, a source familiar with the situation told Sputnik Thursday.
The source added that the procedure of reviewing the request can last up to three months.
In March, Paris court's judges filed a request to the European Parliament, demanding lifting Le Pen's immunity over the probe into alleged misuse of funds provided by the European Union. On Wednesday, President of the European Parliament Antonio Tajani said he had received and would transfer the request to strip Le Pen of immunity to the competent commission of the assembly.
The European Anti-Fraud Office (OLAF) discovered that Le Pen paid salaries to two French National Front party staff members with EU money intended for European parliamentary assistants only.
On Sunday, Le Pen came second in the first round of the French presidential election receiving 21.3 percent of vote, while independent candidate Emmanuel Macron won the round gaining 24.01 percent. The two politicians will face each other in a run-off on May 7.
Never miss a story again — sign up to our Telegram channel and we'll keep you up to speed!