WASHINGTON (Sputnik) — The Defense Department explained the contract modification provides "the procurement of production of non-recurring special tooling and special test equipment to support the F-35 Joint Strike Fighter production."
"Lockheed Martin Corp., Lockheed Martin Aeronautics Co., Fort Worth, Texas, is being awarded $422,738,589 to the previously awarded low-rate initial production Lot 10 F-35 Lightning II advance acquisition contract," the release stated on Wednesday.
Lockheed Martin used the services of the National Center for Defense Manufacturing and Machining (NCDMM) when it could not figure out how to machine tool composite materials at lower cost and rigid deadlines.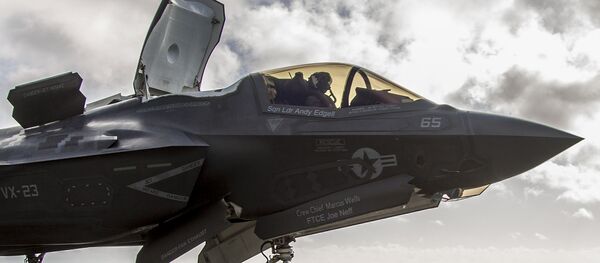 With the solution developed by NCDMM and its partners, Lockheed Martin said on its website it machined a complete wing skin, using only 2 cutting tools instead of 24, saving $80,000 per aircraft.
NCDMM claimed that given the manufacture of 2,723 F-35 aircraft, $222.6 million in cost reductions will have taken place at the program's conclusion.
The Defense Department said work under the contract will be performed in the US states of Texas, New Hampshire, California, Maryland, Florida, Iowa, Georgia, Illinois, New York, Arizona and Vermont.
Work is expected to be completed in December 2020, according to the release.