MOSCOW (Sputnik) – Russia has adapted to the situation and its economy started to grow in 2017, Jazairy said, adding that if the anti-Russia sanctions remained in force they would not have any dramatic effect.
Jazairy stressed that the economy is adaptive to sanctions and the policies of its main trade partners, and thus the introduction of sanctions mostly harms the effectiveness of international trade, but not the country itself for which the sanctions were aimed against.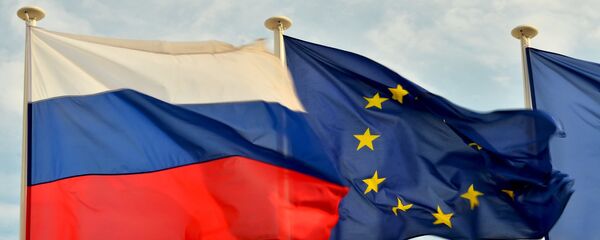 Jazairy expressed his view on the anti-Russian sanctions during a meeting with the Russian upper house Council of the Federation Committee on Constitutional Legislation and State-Building chairman Andrei Klishas in Moscow.
Since 2014, relations between Russia and the European Union and the United States, deteriorated amid the crisis in Ukraine. Brussels, Washington and their allies introduced several rounds of sanctions against Russia on the pretext of its alleged involvement in the Ukrainian conflict, which Moscow has repeatedly denied. In response to the restrictive measures, Russia has imposed a food embargo on some products originating in countries that have targeted it with sanctions.
On April 18, the International Monetary Fund (IMF) said in its World Economic Outlook report that Russian economic growth is expected to pick up in 2017 — 2018 and will reach 1.4 percent for both years.