"One of the military facilities located to the southwest of Damascus International Airport was subjected to missile fire from hostile Israel," the SANA news service cited the source as saying.
Lebanese media reported a large blast in the vicinity of the airport early Thursday, speculating that the explosion at the fuel depot could have been carried out by Israel.
"The missiles were fired from the occupied territory, which led to explosions on the ground and property damage," the Syrian military source specified.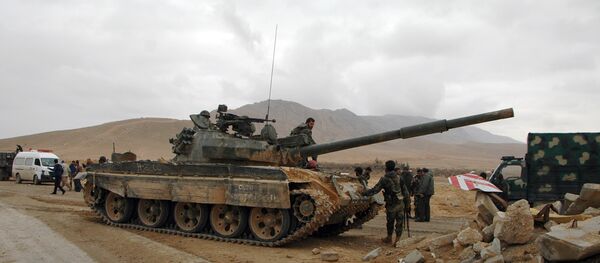 Israeli officials have not commented on the issue yet. However, Intelligence Minister Yisrael Katz, speaking to Army Radio from the United States earlier,
hinted at what had happened
in Damascus.
"The incident in Syria corresponds completely with Israel's policy to act to prevent Iran's smuggling of advanced weapons via Syria to Hezbollah," he said, without explicitly confirming Israel's involvement.
Hostilities between Israeli and Syrian regularly escalate, with IDF planes hitting targets in Syria in response to cross-border fire incidents while also attacking groups it deems hostile inside the country, while Syrian forces have several times claimed to have shot down IDF aircraft violating the country's airspace.
In March, the Syrian government threatened that it will retaliate should Israel continue to conduct airstrikes on Syrian territory, promising to meet further airstrikes on Syrian territory "with deadly force and retaliation strikes deep on Israeli soil."