WASHINGTON (Sputnik) — As US President Donald Trump's 100th day in office approaches, he can take credit for inspiring large-scale protests across the United States, Romero said in a press release on Thursday.
"President Trump can indeed take credit in his first 100 days for fomenting a large-scale revolt against his unconstitutional policies in the streets, in the courts, and in legislatures across the US," Romero stated. "America has not seen such broad-scale activism since the anti-Vietnam and civil rights demonstrations, and we have President Trump to thank for it."
Romero alleged that the only thing Trump has accomplished in his first 100 days as president is to remind US citizens that it is the people who govern.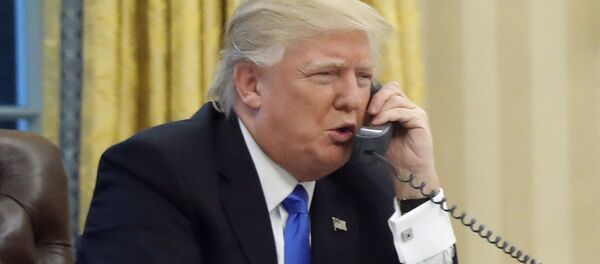 Furthermore, he said resistance to Trump's policies were breaking down traditional barriers such as class, gender and political parties, as even conservatives have opposed the president's measures.
On Tuesday, White House Press Secretary Sean Spicer issued a statement praising Trump's "historic accomplishments" during the first 100 days of his presidency.
April 29 will mark Trump's 100th day in office, a reference point used to measure a president's early accomplishments and successes.