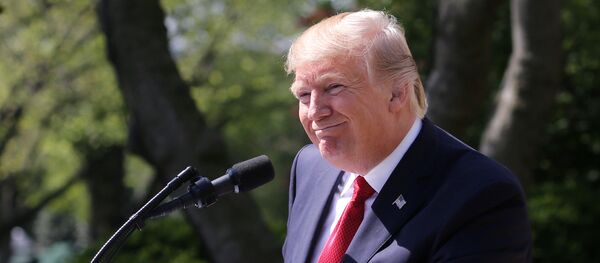 MOSCOW (Sputnik)
–
On Wednesday, the White House announced that after phone calls with Mexican President Enrique Pena Nieto and Canadian Prime Minister Justin Trudeau, Trump agreed not to terminate the agreement, but to renegotiate it.
"I received calls from the President of Mexico and the Prime Minister of Canada asking to renegotiate NAFTA rather than terminate. I agreed subject to the fact that if we do not reach a fair deal for all, we will then terminate NAFTA. Relationships are good-deal very possible!" Trump wrote on his Twitter account.
The 1994 NAFTA accord aimed at facilitation of trade between the three signatories. Trump had repeatedly criticized the deal and stressed the need to renegotiate it, saying that the United States could withdraw from the agreement.
Never miss a story again — sign up to our Telegram channel and we'll keep you up to speed!