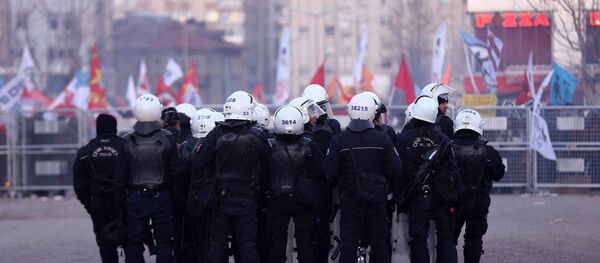 MOSCOW (Sputnik) – On Tuesday, PACE voted in favor of reopening a monitoring procedure on the political situation in Turkey, which presupposes regular visits of specially appointed rapporteurs, engaging in a dialogue with the authorities and presenting regular reports reflecting the progress on the issues of concern in the spheres of democracy and human rights. The decision was condemned by Ankara.
AKP lawmaker Talip Kucukcan told the Anadolu news agency that the PACE sessions' boycott is the result of the organization's Tuesday decision.
"PACE made a scandal decision… I strongly condemn this decision. The decision to put Turkey on PACE's monitoring watch list is extremely wrong and I reject it … It is a decision that encourages terrorists and putschist," Kucukcan said.
The Turkish delegation in PACE consists of 18 lawmakers including 10 AKP representatives and one MHP member. Five lawmaker represent the main opposition party — Republican People's Party (CHP), while two other politicians are from the Peoples' Democratic Party (HDP).