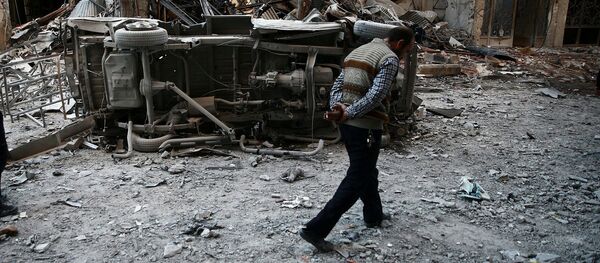 UNITED NATIONS (Sputnik) — Efforts are underway to determine the best way to deliver humanitarian assistance to besieged eastern Ghouta in Syria, Russian Mission to the United Nations Charge d'affairs Petr Iliichev told UN Security Council on Thursday.
"We are thoroughly working on the parameters of humanitarian access and medical evacuation in eastern Ghouta," Iliichev stated. "It is not as simply as some try to present it and the issue is not only about facilitation letters. One of the key reasons of difficulties that we face are the provocative actions by the militants."
Iliichev explained that provocative actions by militants in the area is proving to be a key difficulty in facilitating aid delivery.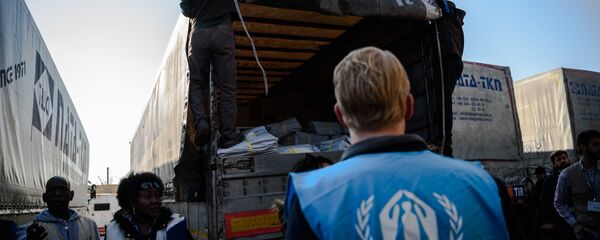 Speaking to the Security Council earlier on Thursday, UN Emergency Relief Coordinator Stephen O'Brien called for the lifting of restrictions to aid access, and said civilians trapped in eastern Ghouta were facing an extremely difficult situation.
O'Brien explained that the last informal access routes to eastern Ghouta have reportedly been cut off, which further aggravates the situation for the 400,000 people who live in the area. The United Nations has been unable to reach them since October.