MOSCOW (Sputnik) — The United States and its allies are directly responsible for the continuing conflict in Syria, Konstantin Kosachev told Sputnik on Thursday.
"In fact, it is the US and its allies who bear direct responsibility for the continuing civil conflict in Syria, they have been inciting this conflict for many years with the aim of changing the regime in Damascus," the chairman of the upper house of the Russian parliament's international affairs committee said, adding that such US plans were not destined to come true.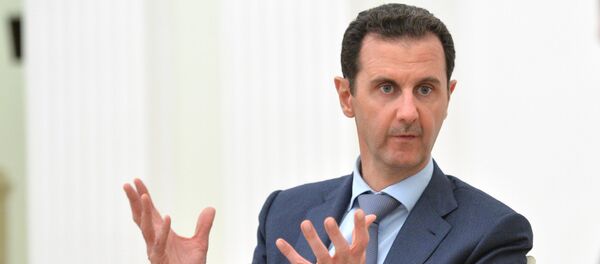 Earlier in the day, US Ambassador to the United Nations Nikki Haley said that pressure must be put on Russia with respect to Syria to make Moscow stop supporting the government of Syrian President Bashar Assad.
Commenting on Haley's speech, Kosachev said that US diplomatic and military circles demonstrated either inadequacy in the perception of the situation in Syria or continued the cynical practice when all those who disagreed with US approach in the Middle East were presented as a threat to peace and security.
Syria has been in a state of civil war for six years, with government forces fighting against Syrian opposition groups striving to overthrow Assad, and numerous extremist and terrorist groups such as the Islamic State (IS), which is outlawed in Russia and many other countries.