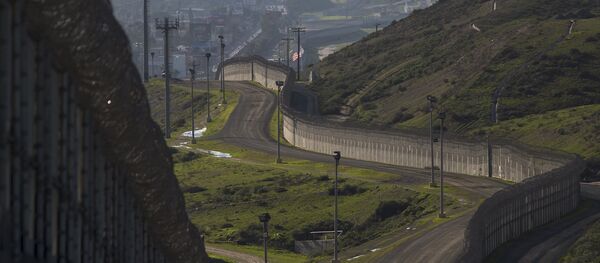 WASHINGTON (Sputnik)
–
Seizing the assets of Mexican cartel leader Joaquin Guzman, best known as El Chapo, may provide enough funding to construct President Donald Trump's wall at the US-Mexican border, Senator Ted Cruz said in an interview on Thursday.
"The first step is to convict him [Guzman], Cruz told Fox News. "Once he's convicted, the [US] government is seeking the forfeiture of his $14 billion."
He cited cost estimates of $14-20 billion to build the 2000-mile long border wall.
Earlier this week, Cruz introduced legislation that would earmark assets seized from Guzman and any other Mexican drug lord convicted in the United States for the wall.
Guzman is currently in a New York City jail awaiting trial following his extradition in January to the United States.
"The people who are violating the border like crazy, we should use their ill-gotten gains to build the wall," Cruz asserted.
In addition to drug trafficking, Mexican drug cartels have reportedly expanded into human trafficking and migrant smuggling on both sides of the US-Mexico border.
Never miss a story again — sign up to our Telegram channel and we'll keep you up to speed!