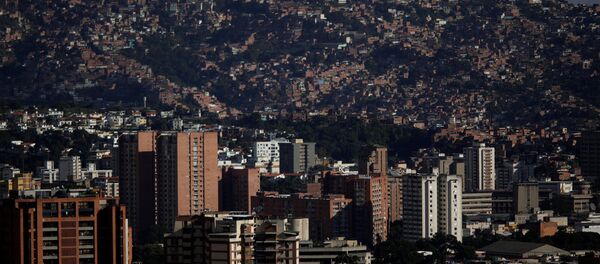 MOSCOW (Sputnik) — The United States used hybrid warfare to fuel unrest in Venezuela in an effort to ultimately destabilize the country and subjugate it to US interests, Venezuela's Defense Minister Vladimir Padrino Lopez said at the VI Moscow Conference on International Security on Thursday.
Huge protests flared up in Venezuela after the Supreme Court tried to absorb the legislative powers of the opposition-controlled National Assembly in early April. The court later reversed its ruling but unrest nevertheless continued, with protesters demanding a fresh presidential election and the removal of the court's justices. Over two dozen people have died so far as a result of the unrest.
"The United States tries to destabilize our institutions and statehood by using mechanisms of hybrid wars… Over the course of history the United States always conducted a policy subjugated to its own interests and they want also to subjugate the South American states towards their goals as well," Lopez said.
The minister recalled that Venezuela had decided to withdraw from the Organization of American States (OAS) after the bloc voted to call an urgent ministerial meeting to discuss the violent protests in the South American country.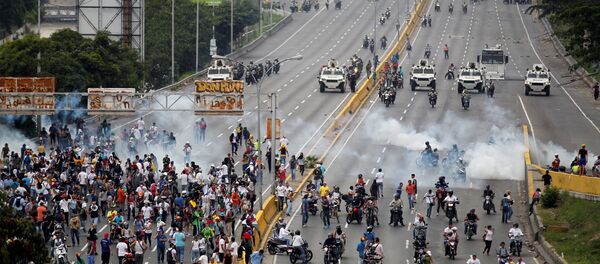 The United States has used the Washington-based OAS and its Inter-American Defense Board (IADB) for decades as instruments to further its own interests, Lopez added.
"With the help of different organizations like the OAS or the IADB these kind of policies were pursued for dozens of years. We have been affected by this policy and, as President [Nicolas] Maduro said, we had to defend our dignity and independence and to counter all attempts of intervening into our home affairs, that is why we made a decision to withdraw from the OAS," he said.
Earlier in the day, Maduro said he had initiated an immediate pullout from the OAS in protest over the regional bloc's pressure on Caracas. This came after a majority of OAS Permanent Council member states voted to hold an urgent meeting of foreign ministers to discuss the violent protests.