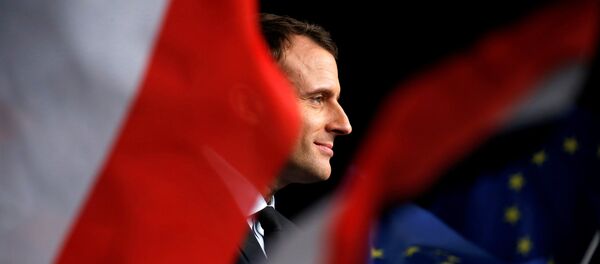 Speaking to Sputnik, French experts said that they are still in the dark over who will prevail in the upcoming presidential runoff vote in France.
Their remarks come about a week after the first round of the presidential election took place in France, in which independent hopeful Emmanuel Macron received 24.01 percent of the vote, more than any other candidate.
Marine Le Pen, the right-wing populist leader of the National Front, came in second with 21.53 percent. Both are now preparing for the second round, which is to be held on May 7.
Macron and Le Pen succeeded in defeating the center-right candidate Francois Fillon, who won 19.91 percent of the vote, as well as the radical leftist Jean-Luc Melenchon, who took 19.64 percent.
Notably, presidential candidate Francois Fillon, who failed to make it to the runoff, urged voters to vote for Macron on May 7, claiming that "far-right leader Marine Le Pen would bankrupt France if elected," according to Reuters.
However, some members of the Republicans party have reportedly urged voters to support neither Macron nor Le Pen during the runoff vote.
According to Mariette Sineau, an expert with the Center for Policy Studies at the Sciences Po Institute think tank, "voices that supported both Fillon and other hopefuls will be divided between the two candidates in the runoff." However, Le Pen is unlikely to get many of these votes, Sineau told Sputnik.
She said that Le Pen needs "something really exceptional" to happen to have a chance of winning.
"Can opinion polls [on the runoff results] be wrong? Frankly, I do not think so. It was very easy to predict the outcome of the first round of elections, and their current estimations indicate a big advantage for Emmanuel Macron," she said.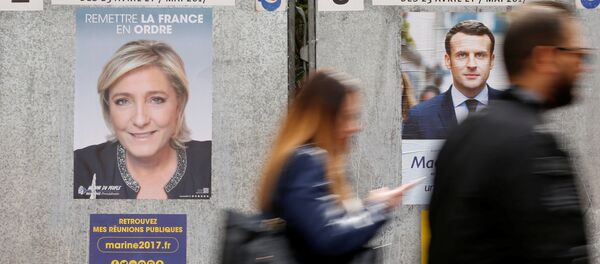 At the same time, she wondered whether Macron would be able to win enough votes to stake their legitimacy as a president, and gather a parliamentary majority.
Professor Arnaud Mercier of the French University of Pantheon-Assas, also pointed to the high level of accuracy of the polls in the first round, as a factor for expecting no surprises in the second round.
"In my opinion, about one third of Fillon supporters and one fifth of those who backed Melenchon are ready to vote for Le Pen. It cannot be said that this share of voters is negligibly small because as such, it is a good result. But if Le Pen fails to gain more votes, the existing share will not be enough to overcome Macron," Mercier said.
According to him, Le Pen's current objective is to win over the support of more voters who cast ballots in favor of Fillon and Melenchon in the first round.
Yannick Moreau, a member of the center-right Republicans party, for his part, warned against voting for either of the two presidential hopefuls during the runoff.
"I can understand when they say that there is no need to vote for Marine Le Pen, but at the same time, it's necessary to say that voters should support neither Marine Le Pen nor Emmanuel Macron," Moreau told Sputnik.
At the same time, he said that "voting for Emmanuel Macron means that a person wants to back the continuation of the disastrous rule of [current French President] Francois Hollande; if you like Hollande, you will be crazy about Macron."
Shortly after the announcement of the preliminary results of the elections last Sunday, Frederic Dabi, deputy head of the Ifop research institute which published polls on the eve of the first round, said that the runoff outcome would depend on how Melenchon and Fillon supporters will vote.
For his part, David Rachline, head Le Pen's election campaign, said that he counts on the support of voters across the political spectrum.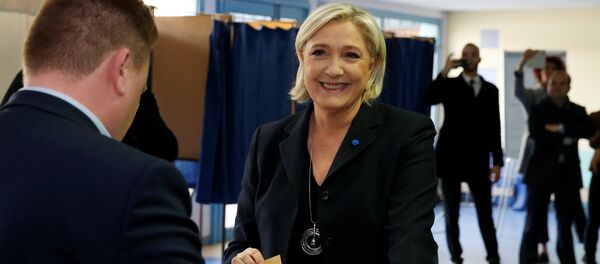 In his opinion, Le Pen "is able to unite" French voters, since "the overwhelming majority' of them do not share the ideas of Macron.
He expressed hope that the voters who supported Melenchon in the first round include those who "want the return of the Republic and its values" and oppose the ultra-liberal ideas of Macron.
In addition, he said that those who cast ballots in favor of Fillon can include those who "will reject the Macron project," and it ties to globalization.
Never miss a story again — sign up to our Telegram channel and we'll keep you up to speed!