WASHINGTON (Sputnik) — The security firm Asymmetric Technologies has been awarded a $2 million contract to protect drones used by the US Border Patrol to stop smuggling and catch illegal immigrants, the Department of Homeland Security announced in a press release.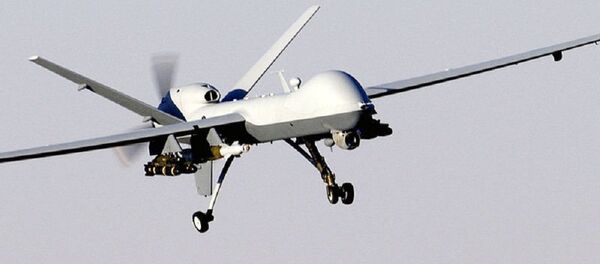 "Developing technologies and capabilities to secure our hardware and software platforms is critical for deploying UAS [drone] technology," Customs and Border Protection Acting Commissioner Kevin McAleenan stated in the release on Thursday.
Asymmetric Technologies is charged with developing a secure drone controller system that works with all computer operating systems such as Windows, Apple and Linux, the release explained.
One of the Border Patrol's biggest emerging technology needs is to protect its drones from increasingly sophisticated hackers, the release added.