There are 80 workers at the plant, which produces clothing for Ivanka Trump's eponymous brand as well as for Tommy Hilfiger and Calvin Klein, The Washington Post reported.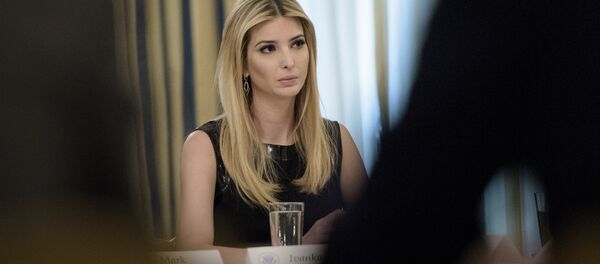 The factory has been a reliable labor source for the Trumps since 2012.
A labor group that investigated the factory in October 2016 found a slew of issues, most notably that the operators of the factory subjected workers to inhumane conditions. The Fair Labor Association discovered the facility to be in violation of dozens of workers' rights standards enumerated by the United Nations International Labor Association. 
Workers gain a whopping five days of paid leave each year, according to the report. Their wages are less than half that of the average Chinese manufacturing employee, and do not even reach the level of minimum wage in most Chinese states. 
US President Donald Trump began his presidency by stating that his administration would follow two rules: buy American and hire American. 
Chinese workers have long suffered horrendous working conditions to produce goods sold in the US and around the world. In 2010, manufacturing giant Foxconn had to install nets on the sides of its "employee dormitories" in China to stem to the rate at which workers were flinging themselves out of the building in self-annihilation.
Ivanka Trump's brand has seen a spike in sales since her father entered the White House, despite many retailers discontinuing her products. The first daughter has not commented on the scathing reports, however, and remains complicit in supporting a system that is in violation of UN standards. That hardly constitutes "making America great again."