UNITED NATIONS (Sputnik) — There is a real threat of North Korea striking South Korea or Japan with a nuclear weapon, and it is only a matter of time before a similar strike can hit the United States, US Secretary of State Rex Tillerson said at a UN Security Council meeting on Friday.
"The threat of a North Korea nuclear attack on Seoul or Tokyo is real and it is likely only a matter of time before North Korea develops the capability to strike the US mainland," Tillerson stated. "We call on countries to suspend or downgrade diplomatic relations with North Korea. North Korea exploits its diplomatic privileges to fund its illicit nuclear missile technology programs, and constraining its diplomatic activity will cut off a flow of needed resources."
The United States will provide monetary aid to North Korea after Pyongyang dismantles its nuclear and missile programs, Tillerson said.
"Since 1995, the United States has provided over $1.3 billion in aid to North Korea," he stated. "We look forward to resuming our contributions once the DPRK [North Korea] begins to dismantle its nuclear weapons and missile technology programs."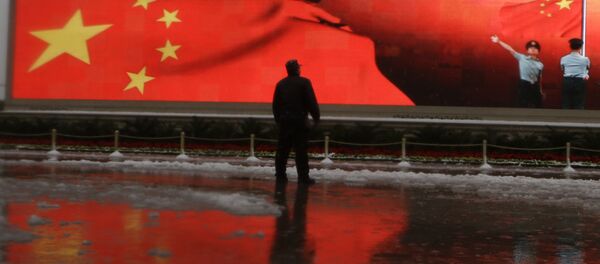 Tensions surrounding North Korea's activities with both nuclear and ballistic missiles have escalated in recent months after Pyongyang conducted a number of nuclear tests and ballistic missile launches in violation of UN Security Council resolutions.
The most recent missile launch by Pyongyang reportedly took place early on April 16 but, according to South Korea's Joint Chiefs of Staff, it ultimately failed.
"We must increase North Korea's financial isolation," Tillerson said. "We must levy new sanctions on DPRK [North Korean] entities and individuals supporting its weapons and missile programs, and tighten those that are already in place."
The United States will willingly impose sanctions against individuals or entities from any nation that aid North Korea, he said. 
"We will not hesitate to sanction third-country entities and individuals supporting DPRK's illegal activities," Tillerson stated.
In response to the growing tensions in the region, the United States sent a naval group led by US aircraft carrier Carl Vinson to the Korean Peninsula. On April 14, US media reported that Trump might order a strike against North Korea if Pyongyang decided to carry out another nuclear weapons test.