Shepovalenko, the deputy director of the Centre for Analysis of Strategies and Technologies, did not rule out that Russia wants to help Turkey become a more autonomous member of the US-led military alliance so that Ankara "would not simply snap a salute, but could put on airs at the right moment."
"An air defense system adds substantial weight to sovereignty," he added, saying that Ankara has become the most autonomous member of the North Atlantic Alliance and the only one which does not automatically follow Washington's lead.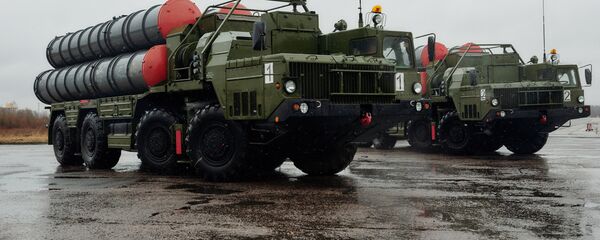 These remarks came after Turkish Foreign Minister Mevlut Cavusoglu
said
that Russia and Turkey have reached an agreement on the deal and are currently engaged in discussing joint production and the price tag. High-ranking Russian officials have repeatedly indicated that Turkey's NATO membership is not an issue when it comes to this deal.
Shepovalenko pointed out that Ankara's negotiations with Russia underscore President Recep Tayyip Erdogan's foreign policy style.
"An air defense system is not a tank or a steamship. This is one of the highest precision weapons systems. Not many countries are capable of producing such armaments," he said, naming the US, Europe and Israel as other manufacturers. "All the rest are cloning [these systems]. This is classic Erdogan – balancing between two sides."
Russia and Turkey have been engaged in talks on the S-400 deal since 2016. In March, Sergey Chemezov, CEO of the state-owned Russian corporation Rostec, confirmed that Ankara was willing to buy the S-400 if Moscow provides a loan.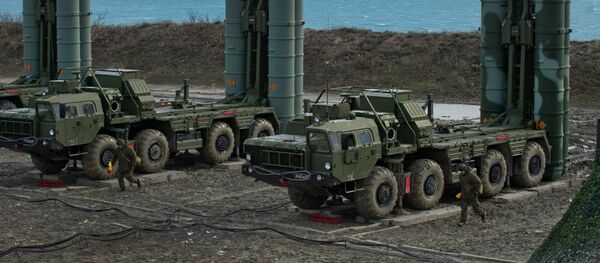 The delivery is not expected to shift the balance of power in the region since the S-400 is a defensive weapon, Andrei Frolov, editor-in-chief of Arms Export, told Vzglyad.
"I am not sure that Turkey will purchase multiple systems. Most likely, they will buy a couple of battalions which could provide air cover for up to two strategic sites in the best-case scenario," he said.
The S-400 Triumf, which NATO refers to as the SA-21 Growler, was developed by the Almaz-Antey defense contractor and manufactured by the Fakel Machine-Building Design Bureau. The system is capable of intercepting all types of modern air weaponry, including fifth-generation warplanes, as well as ballistic and cruise missiles at a maximum range of nearly 250 miles.
Never miss a story again — sign up to our Telegram channel and we'll keep you up to speed!
© Sputnik
The S-400 Triumf Mobile Multiple Anti-Aircraft Missile System (AAMS)

The S-400 Triumf Mobile Multiple Anti-Aircraft Missile System (AAMS)