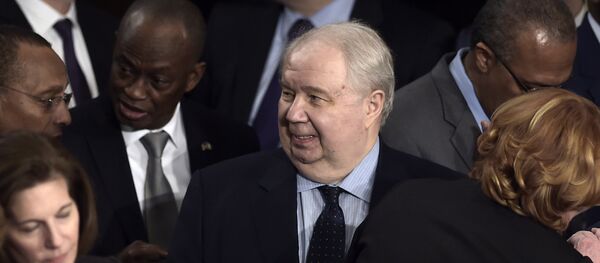 MOSCOW (Sputnik) — On Friday, the US president told the FOX News that he is often attacked by media, including with a "phony" story alleging links between his presidential campaign and Russia. Trump added that such reports emerged because of the "tremendous loss" of the Democratic Party's candidate Hillary Clinton in the election.
"The concept of Russia with respect to us is a total phony story," Trump told CBS News in an interview, answering a question about his Friday remarks.
US media outlets and officials, such as Clinton herself, have repeatedly accused Moscow of meddling in the election that brought Trump to the White House. The Russian side has repeatedly refuted the allegations saying that Moscow does not interfere in other states' domestic issues.