In a newly released survey from the University of Maryland's Program for Public Consultation, pollsters asked registered voters to create their ideal budget in a series of 31 line items. The responses were then compared to Trump's proposed budget.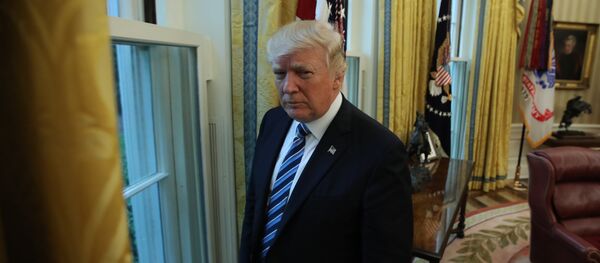 Researchers found was that voters agree with Trump on many proposals, including less funding for the State Department and NASA.
There was a massive difference, however, when it came to education spending and funding for medical research. 
Still, the top disparity between what voters want and what Trump wants is military spending.
The fiscal 2017 defense spending budget was $584 billion under former President Barack Obama. According to the poll, that was already far too much.
"Voters surveyed by PPC said they'd prefer to cut the 2017 Obama defense budget by $41 billion — not increase it by $54 billion," the Motley Fool reported. "Voters recommended cutting the base budget by 5 percent ($26 billion), pulling back internationally and cutting OCO funding by 23 percent($15 billion) in the process. And voters think the nuclear arsenal is fine as is and oppose spending more money to 'greatly strengthen and expand it.'"
The response does not appear to be in reaction to Trump's proposal however, as the unfavorability of high defense spending has remained fairly steady since at least 2012. Despite the average taxpayer's feelings about it, the dollar amount has continued to steadily increase throughout that time.