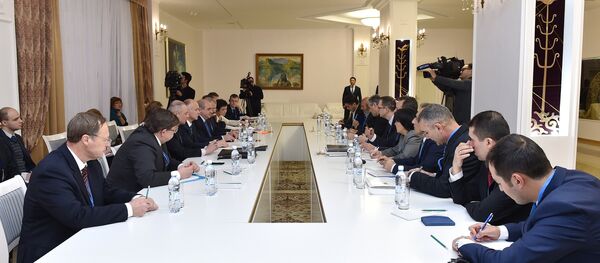 MOSCOW (Sputnik) — The talks in Astana on Syrian reconciliation brokered by Russia, Iran and Turkey will proceed despite some disagreements between Tehran and Ankara, as the latter plays an important role to support peace in the war-torn country, Iranian Foreign Ministry spokesman Bahram Qassemi said Monday.
"Turkey has a significant role in Syria… We are making efforts for the Astana talks to proceed more powerfully than before and be effective in resolving the Syrian crisis," Qassemi said adding that the difference between Iran and Turkey would not halt the Astana process as quoted by the Tasnim news agency.
In January, Russia, along with Turkey and Iran, the guarantors of the Syrian ceasefire, initiated talks in Kazakhstan's capital of Astana devoted to Syrian reconciliation. During the first round of talks, Damascus representatives and the armed opposition sat together at the negotiation table the first time since the beginning of Syrian civil war in 2011.
Astana has hosted three rounds of talks in January, February and March. During the talks, the participants agreed to set up a ceasefire monitoring group, among other issues.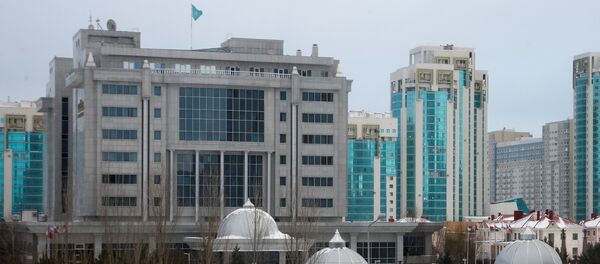 The next Astana talks are expected to take place in Kazakhstan's capital on Wednesday and Thursday. During the talks, the participants agreed to set up a ceasefire monitoring group, among other issues.
On April 5, Maria Zakharova, the spokeswoman for the Russian Foreign Ministry, said that Moscow believed that Ankara was serious in its commitment to the ceasefire in Syria and the two sides continue bilateral discussions of any existing disagreements.
Syria has been going through civil war for six years, with government forces fighting against both Syrian opposition groups who strive to overthrow President Bashar Assad, and numerous extremist and terrorist groups such as Daesh and Jabhat Fatah al Sham — both outlawed in Russia.
While countries including Turkey, France and the United Kingdom, among other western nations, are seeking to oust Assad, Russia and Iran support the freedom of the Syrian people to choose their own leadership. US President Donald Trump has said that the United States, which under former President Barack Obama insisted on ousting Assad, will prioritize the fight against terrorism.