As it turned out, the organizers had started selling tickets even before the venue of this month's event was ready.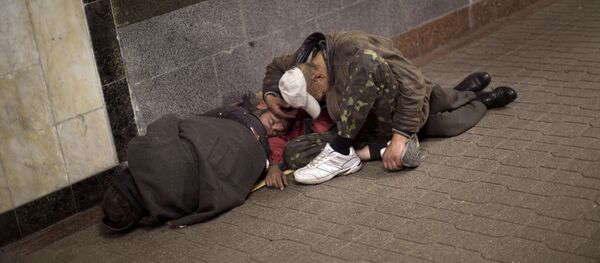 The builders made changes to its overall layout and, as a result, some of the seats ended up too far from the stage and some simply disappeared without trace. The unlucky buyers were offered to choose between exchanging their tickets for better ones or getting their money back.
Promo video with Crimean sights
In addition to the embarrassing foul-ups with tickets, the Svetofor production company invited people to "come to Ukraine to celebrate diversity" in a promo video featuring Swallow's Nest and other touristic highlights of Russian Crimea.
Crimean Vice Premier Dmitry Polonsky was quick to remind the organizers of the Kiev event that Swallow's Nest happens to be a Russian architectural monument and that there is absolutely nothing Kiev can do about this.
"They need to realize that this belongs to all Crimeans, that this is Russian heritage," Polonsky said.
Don't mention Russia
In a booklet meant to help the guests of this year's Eurovision contest to find their way in Kiev, the organizers advise them against making any mention of Russia.
"Ukrainians are guest-loving people, but avoid the subject of Ukraine's relations with Russia. And don't call Ukrainians 'Russians,'" the brochure recommends.
Don't pay with bank cards
In another "don't," the Ukrainian Interior Ministry warns that to avoid being hoodwinked by crooks, the guests should avoid making payments with their debit cards and stick to cash payments only.
The Ministry also recommends foreigners stay away from "aggressive crowds" and in case of any trouble, "yell and run."
Scandal with Samoilova
The Kiev authorities earlier banned Russia's 2017 Eurovision entrant Yulia Samoilova from entering Ukraine to take part in the contest after it emerged she had previously performed in Crimea.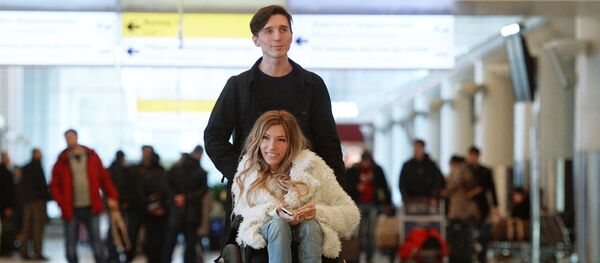 The wheelchair-bound Samoilova had been due to represent Russia at the contest in Kiev in May with her English-language ballad "Flame Is Burning."
All attempts by the European Broadcasting Union (EBU), which produces the competition, to reverse the ban failed..
EBU Director General Ingrid Deltenre then warned about the "negative consequences" the decision could entail for Ukraine, only to be rebuked by Kiev for "interfering in the country's internal affairs."
Possible solutions suggested by the EBU for Samoilova to perform via satellite from Russia or for the contestant to be changed to one who could legally travel to Ukraine, were quickly turned down by Russia's Channel One TV.
Russia also refused to broadcast this year's Eurovision contest.
Never miss a story again — sign up to our Telegram channel and we'll keep you up to speed!