Alex Direeno, 22, was arrested Tuesday evening. She was also charged with possession of drug paraphernalia, as she had two hypodermic needles, multiple small bags, a spoon and a glass pipe.
"Direeno walked out of the Marathon gas station in Bradenton and unknowingly waved at an undercover detective with the sheriff's office Special Investigations Division who was talking to another woman, according to an arrest report. The detective told the other woman he was there to pick up Direeno, and Direeno got into his car," the Miami Herald reports.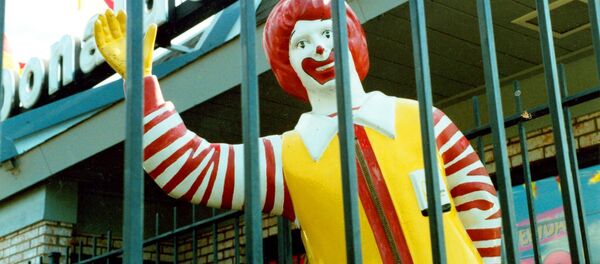 When the undercover officer told the woman that he was looking for oral sex, she informed him that he would do it for $25. The two haggled over the price for a bit, before eventually striking a deal in exchange for money and Chicken McNuggets.
The Miami Herald notes that the number of Chicken McNuggets was not specified in the police report.
After the agreement was made, the officer pulled over and other officers who were standing by waiting took the hungry woman into custody.
Direeno, who was on probation after pleading guilty last month to grand theft auto and possession of drug paraphernalia, remained at the Manatee County jail as of Sunday. Her bond is set at $620.