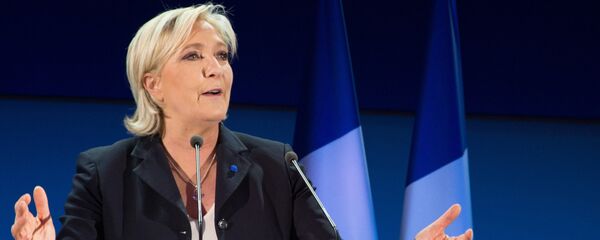 MOSCOW (Sputnik) — French right-wing presidential hopeful Marine Le Pen said she sought to radically change the structure of the European Union and replace it with the European alliance of free and sovereign states.
"I am European, but I do not want this political structure called the European Union, which is completely off course, [to remain in place]. Then we will maybe find a new name for it, to this new Europe of nations and cooperation… For example, the European Alliance, which would allow countries to unite in projects not contradicting their national interests, because the main problem of the European Union is exactly that it has become almost totalitarian," Le Pen said in an interview with the Europe 1 radio station.
Le Pen pointed out that with the help of France's allies, which also suffer from the European Union in its current form, the structure of the alliance might be radically changed and transformed into the European alliance of free and sovereign states.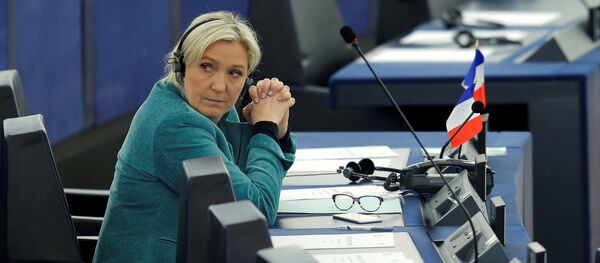 As regards the common currency issue, Le Pen, who has repeatedly called for restoring national currency, pointed out that a number of economic and social measures might be taken without abandoning the eurozone.
The right-wing candidate seeks a "return to France national sovereignty" and to create "a Europe of independent nations." To achieve this goal Le Pen intends to start talks with EU partners on changing France's membership, or otherwise, to hold a referendum on the country's withdrawal from the union. Le Pen has also vowed to resign in case the French nationals vote against Frexit. She calls for restoring the national border and leaving the Schengen zone, as well as returning passport checks to the French borders of other EU states.
On April 23, Le Pen came second in the first round of the French presidential election receiving 21.3 percent of vote, while independent candidate Emmanuel Macron won the round gaining 24.01 percent. The two politicians will face each other in a run-off on Sunday.