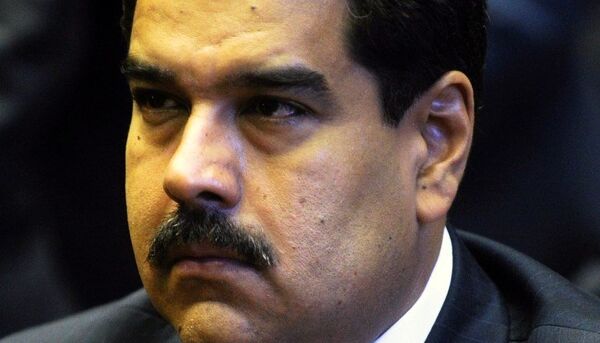 MEXICO CITY (Sputnik) – The Venezuelan opposition does not recognize President Nicolas Maduro's decision to call a constituent assembly and regards the step as "killing the constitution," opposition leader Henrique Capriles said.
"People – [go] to the streets against the constitutional fraud that has just been announced by dictator Maduro and disobey such a madness! We, the Venezuelans, will not accept the continuation of Maduro's  autocoup … Dictator Maduro and his drug corrupted leadership want to kill the constitution of the Bolivarian Republic of Venezuela! They will not be able to do that!" Capriles wrote on his Twitter page on Monday.
"We are drawing the attention of the world's democratic governments, the international public opinion that Maduro is consolidating the coup and deepening the serious crisis," Capriles wrote on his Twitter page on Monday.
Earlier in the day, Maduro announced his decision to call the constituent assembly. According to the article 347 of the Venezuelan constitution, the Venezuelan people are the source of power, which can be exercised through the National Constituent Assembly that can be called for changing the system of government and creating the new constitution.