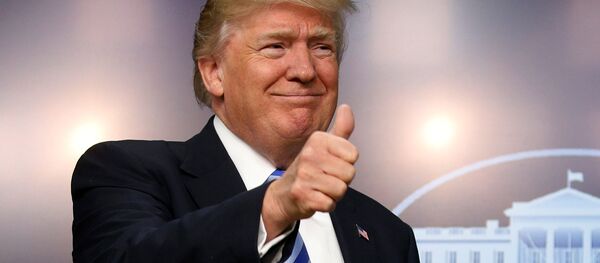 The United States, China, Japan, Russia and Australia, among others, will take part in the International Maritime Review, set to begin at Changi Naval Base in Singapore on May 15.
A total of 20 countries will bring about 30 military ships to participate in the group sail of three fleets, according to the Republic of Singapore Navy (RSN).
According to organizing committee deputy chairman Colonel Saw Shi Tat, the event will be a "testament of the friendship [Singapore has] forged with friends and partners from all over the world."
The sail will include the Western Pacific Naval Symposium Multilateral Sea Exercise, a meeting of Pacific nations that gathers every two years to discuss naval matters in the region.
Back in 2014, the Symposium negotiated the Code for Unplanned Encounters at Sea (CUES) protocols, an agreement aimed to reduce unwanted military collisions in the Pacific Ocean and to prevent accidents from escalating. This year, the Sea Exercise will include practicing CUES, according to the RSN.
Singapore authorities expect more than 4,000 guests to attend the event — including 30 chiefs of navies and coast guards.
The events will also include the ceremonial commissioning of Littoral Mission Vessel (LMV) Independence, which will replace an older, decommissioned Fearless-class ship of the same name. The commissioning ceremony will be attended by Singapore's Prime Minister Lee Hsien Loong.
The hoisting of the RSN insignia on May 5 at 5:55 pm will mark the 50th anniversary of the nation's navy. According to a report by The Diplomat, when RSN was formed at exactly the same date and time 50 years ago, it only consisted of two wooden boats. Prime Minister Lee will seal a time capsule with dozens of items from the RSN's recent developments, with the capsule set to reopen in 2042.
"At the heart of it, Singapore is a maritime nation," Col. Saw Saw Shi Tat told Channel NewsAsia. "We depend on the freedom of access to the sea for our survival and continued prosperity and the RSN plays a vital role in this regard. Over the past 50 years the navy has been at the forefront of Singapore's defense."