The barge was spotted on North Korea's west coast in aerial photos taken of the Nampo Naval Shipyard, 38 North, a North Korean watchdog site hosted by Johns Hopkins University's US-Korea institute, noted in a Monday analysis.
The report, written by Joseph S. Bermudez Jr., suggests that "Barges such as these are used by navies to conduct underwater tests of new and modified submarine missile launch tubes and launch systems, as well as to conduct initial missile test launches before these systems are installed in a submarine."
Since 2014, Pyongyang has conducted at least six test launches of the KN-11 (Pukguksong-1) missile from its other barge at the Sinpo South Shipyard on the country's east coast.
The new, second barge appears identical to the first, according to the report, and appear to be modeled after Russia's old PSD-4 barges.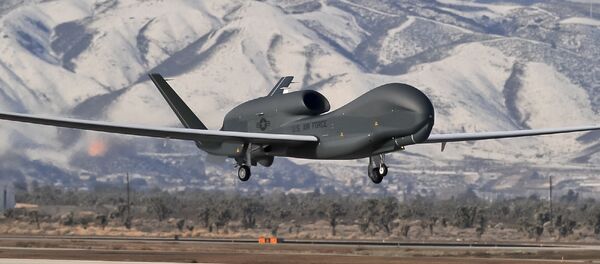 The analysis adds, "The discovery of a second missile test barge may have a number of implications for the future of North Korea's SLBM program that appears to be an important priority for Kim Jong-un."
Whether Pyongyang constructed the barge or acquired it from another country isn't clear.
Japanese media reported a submarine-launched ballistic missile in December 2016, seen at the time as part of the North's efforts to enhance their "cold launch" capabilities from a vertical launch system.
This activity comes amid North Korea's ongoing missile and nuclear weapons tests, despite international sanctions and calls for denuclearization. The US has deployed vessels to the Korean Peninsula as a show of force and is in the midst of some of its annual drills with South Korea, moves that have infuriated Pyongyang.
The Democratic People's Republic of Korea (DPRK) has lately responded to Washington's posturing by declaring that it would conduct its next nuclear test whenever the leadership deemed it necessary, saying through its state-run news agency that the country is "fully ready to respond to any option taken by the US."