DUBAI (Sputnik) – Prime Minister of the Libyan Government of National Accord Fayez Sarraj and head of the Libyan National Army Gen. Khalifa Haftar agreed during the Tuesday meeting in the United Arab Emirates to create the presidential state council as well as to hold the presidential and parliamentary elections in six months, according to media reports.
The new council will include the parliament's speaker, the prime minister and the head of the Libyan Armed Forces, the Al Hadath broadcaster reported.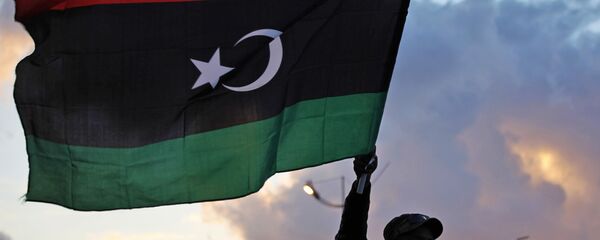 29 November 2016, 10:24 GMT
The parties also agreed to create working groups, to maintain permanent contacts, to dismiss all irregular armed formations and to fight against terrorism.
That was the first meeting between parties to the Libyan conflict in 2017. The meeting was held under the mediation of Crown Prince of Abu Dhabi Mohammed bin Zayed bin Sultan Al-Nahyan.
Libya is experiencing a period of instability after the 2011 civil war that resulted in overthrowing country's leader Muammar Gaddafi. Different territories of Libya are controlled by various authorities. The eastern part of the crisis-torn state is governed by its parliament, with headquarters in the city of Tobruk. The parliament is backed by the Libyan National Army led by Gen. Khalifa Haftar. At the same time, the Government of National Accord operates in the country's west and is headquartered in Tripoli.