Federal agents arrested 49-year-old Kurtis Law of Orange County, California, on suspicion of trying to smuggle 93 songbirds into the country. Authorities allege that the man filled his suitcases with the birds while returning from a trip to Vietnam.
The birds were discovered in Law's suitcase at Los Angeles International Airport. Police say the bag was filled with small plastic boxes, each containing a bird. The US attorney's office in Los Angeles stated that the birds were "placed in Law's suitcases in a way "that allowed each bird little or no movement."
Law was detained for questioning and eventually arrested. The surviving birds, of which there were only eight, have been placed in quarantine, the Orange County Register Reported.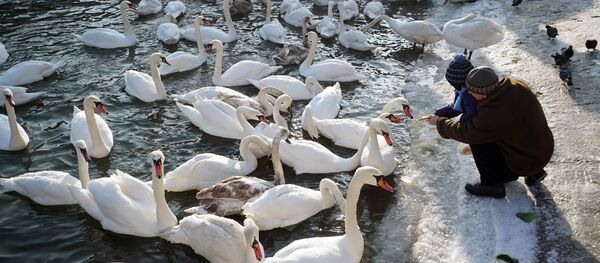 11 January 2017, 15:54 GMT
Federal authorities say that in addition to Law violating the Convention on International Trade in Endangered Species of Wild Fauna and Flora (CITES) by transiting protected species out of their natural habitat, he also risked spreading exotic diseases from the Asian birds across the Pacific. 
Law has also been charged with smuggling goods into the United States, which carries a maximum penalty of 20 years in federal prison.
Protected birds found in Law's suitcase include the Bali myna, the Chinese hwamei, the red-billed leiothrix and the silver-eared mesia. The Bali myna is a threatened species, which also means Law may be in violation of the Endangered Species Act.