MOSCOW (Sputnik) — Earlier in the day, Russian Helicopters company CEO Andrei Boginsky said that a decision on the purchase of Russia's Ka-52K combat helicopters by Egypt should be made in May.
"Given that Mistral [helicopter carriers], currently at the disposal of Egypt, were at one point intended for delivery to Russia, they are specifically adapted for Ka-52K basing and operating on them, which in turn were also built for the deployment on ships of this type," the official said.
The representative added that the Mistral underdeck hangars were designed for the Russian helicopters.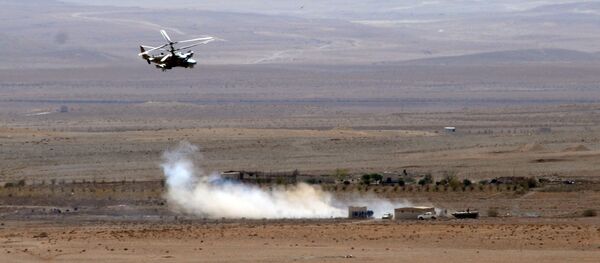 The Ka-52K is a naval modification of the Ka-52 Alligator reconnaissance and combat helicopter designed to destroy armored vehicles, perform fire support operations, and conduct patrol and escort missions.
In August 2015, Paris and Moscow formally terminated the 1.2-billion-euro ($1.35 billion at the current exchange rate) deal on the construction and delivery of two Mistral-class helicopter carriers, as France had refused to transfer them to Russia over its alleged role in the Ukrainian conflict. Shortly after, French President Francois Hollande confirmed that a deal had been reached with Egypt on the delivery of the two Mistrals.