"Extraordinary rendition" is the deliberate apprehension and transfer of detainees to foreign countries for interrogation, without legal protections from torture or other ill-treatment. During the "War on Terror" potentially thousands of people were subjected to the practice, with hundreds of CIA flights transporting rendered prisoners over and into Europe.
Concerns about the UK's role in facilitating "extraordinary rendition" were first raised in 2005, and were initially denied, before being admitted in 2008.
2/3 Belhadj accused former Foreign Secretary, Jack Straw, Sir Mark Allen, former head of counter-intelligence at MI6, the Attorney General, pic.twitter.com/PjdbuVTFc7

— MEND Community (@mendcommunity) January 17, 2017
​The refusal of government agencies to fully disclose official complicity in the program has been branded a "scandal" that demands investigation by Conservative MP Andrew Tyrie, chair of the All-Party Parliamentary Group on Extraordinary Rendition.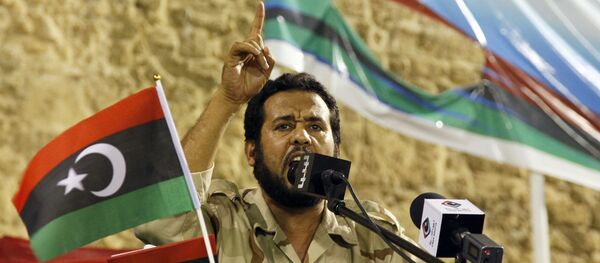 17 January 2017, 14:05 GMT
He has urged the UK's Crown Prosecution Service (CPS) to provide MPs and peers with evidence gathered during investigations into the rendition of terror suspects, to no avail. Likewise, Members of the European Parliament are calling for a full investigation into "barbaric" torture techniques carried out by the CIA on European soil. 
Allen is alleged to have played a role in the abduction and "extraordinary rendition" of Abdel Hakim Belhaj and his pregnant wife Fatima in 2004. Belhaj and Sami al-Saadi, another Libyan dissident also abducted in East Asia, were flown by the CIA to Libya, then under Muammar Gaddafi's leadership. The men were repeatedly tortured, and their families forcibly returned to Libya.
2/3 Belhadj accused former Foreign Secretary, Jack Straw, Sir Mark Allen, former head of counter-intelligence at MI6, the Attorney General, pic.twitter.com/PjdbuVTFc7

— MEND Community (@mendcommunity) January 17, 2017
​Evidence implicating Allen and MI6 in their ordeal was revealed in correspondence discovered inside the abandoned office of Moussa Koussa, Gaddafi's Foreign Minister and Intelligence Chief, following Gaddafi's violent overthrow in 2011. However, Allen has consistently denied any involvement.    
© AP Photo / Francois Mori, File
Abdel Hakim Belhaj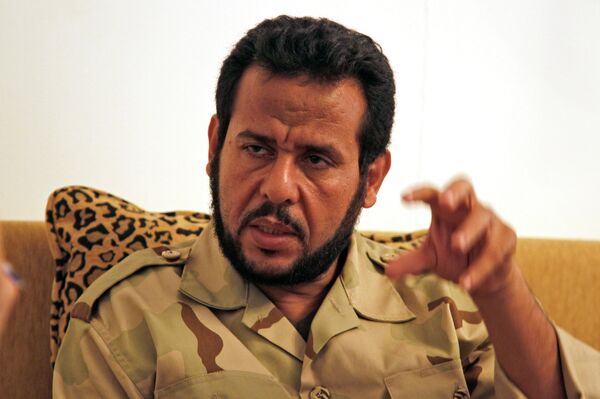 Abdel Hakim Belhaj
© AP Photo / Francois Mori, File
Belhaj has said he knows the words of Allen's communiques by heart — the MI6 officer referred to him and his wife as "air cargo," and "cheered" their arrival in Libya.
"Years have passed since my first summer in Gaddafi's Tajoura prison. It feels like moments since I was hung strappado in Gaddafi's cells, since my, heavy with child, was turned out of her cell to give birth. Moments since our son, born early, with no more heft than a loaf of bread, clung to his tiny life.  I wonder how Fatima's pain weighed in the balance in [Allen's] deal with Gaddafi. Perhaps he felt her suffering was a price that had to be paid. The ends justified means measured in innocent human life," Belhaj previously wrote.
​However, in June 2016, following a four-year investigation by Scotland Yard, which considered 28,000 pages of evidence, the Crown Prosecution Service announced there were insufficient grounds to charge Allen. The decision is being challenged by Reprieve, on behalf of the victims — UK Government prosecutors have admitted Allen was involved in the operation and sought political approval for it.
"Following careful review, I have concluded the suspect had; been in communication with individuals from the foreign countries responsible for the detention and transfer of the Belhadj and Al Saadi families; disclosed aspects of what was occurring to others within this country; sought political authority for some of his actions albeit not within a formal written process nor in detail which covered all his communications and conduct," the CPS said.
Politics As Usual: CPS won't charge Jack Straw or Sir Mark Allen no matter what evidence of guilt there might be… https://t.co/L28HP2AobB

— Clive Stafford Smith (@CliveSSmith) June 9, 2016
​Ben Jaffey QC, representing Belhaj and his wife, argues the case is criminal, as rendition operations amount to misconduct in public office. Belhaj and Boudchar are concurrently suing the FCO in a civil claim, seeking an apology and a token £1 (US$1,29) in damages. Nonetheless, they fear proceedings will be deliberately delayed for years due to legal appeals, objections and general official obstinacy. The case was originally lodged in 2012.
"When top MI6 officials and a former Foreign Secretary are investigated for rendition and torture, you'd think prosecutors would sup with a very long spoon. How are victims meant to have confidence in open, British justice when prosecutors ask the very department involved in the case to help them make an application for a secret trial?" said Cori Crider, a solicitor for rendition victims at Reprieve.
The decision to hold Belhaj's case in secret is said to stem from the court not being able to determine whether the case is criminal or civil — although at a High Court hearing, challenging the Director of Public Prosecutions' decision not to charge Allen, it emerged the DPP had asked the Foreign and Commonwealth Office to intervene and seek a "closed material procedure" (secret hearing) so sensitive security evidence could not be viewed by claimants.
Confidential CPS files relating to the case are said to have been passed to the FCO — Allen's former employer — so it can assess what if any information should be allowed into the public domain.
The news follows ministers successfully successfully pushing for secret courts to be used in a similar case related to UK involvement in War on Terror-era renditions in March.
In that case, two men, Amanatullah Ali and Yunus Rahmatullah, are challenging the Foreign Office over its involvement in their rendition. The pair were detained by UK authorities in Iraq, and rendered to US custody in Afghanistan where they were held without charge, trial or access to a lawyer for a decade. Their detention was based on false intelligence and mistaken identity.
Campaigners argue government ministers continue to mislead Parliament concerning the case, claiming the two were involved in a terror group.