MOSCOW (Sputnik) — On Thursday, representatives of Iran, Russia and Turkey signed the memorandum within the framework of the fourth round of the Astana negotiations. Earlier on Saturday, the regime of de-escalation areas came into force in four zones of Syria.
The document on the ministry website explains [follow the link to read the whole text in English] what must be done within the lines of the de-escalation areas:
hostilities between the conflicting parties (the government of the Syrian Arab Republic and the armed opposition groups that have joined and will join the ceasefire regime) with the use of any kinds of weapons, including aerial assets, shall be ceased;
rapid, safe and unhindered humanitarian access shall be provided;
conditions to deliver medical aid to local population and to meet basic needs of civilians shall be created;
measures to restore basic infrastructure facilities, starting with water supply and electricity distribution networks, shall be taken;
conditions for the safe and voluntary return of refugees and internally displaced persons shall be created.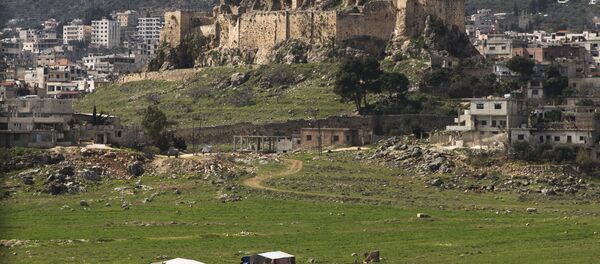 The text of the memorandum implies the creation of zones in Idlib province and certain parts of the neighboring provinces, in certain parts of the Homs province, in certain parts of Daraa and Quneitra provinces as well as in Eastern Ghouta.
© AFP 2023 / Vasily MAXIMOV
Senior Russian military commander Sergei Rudskoi (L) speaks during a news briefing on the situation in Syria, Moscow, May 5, 2017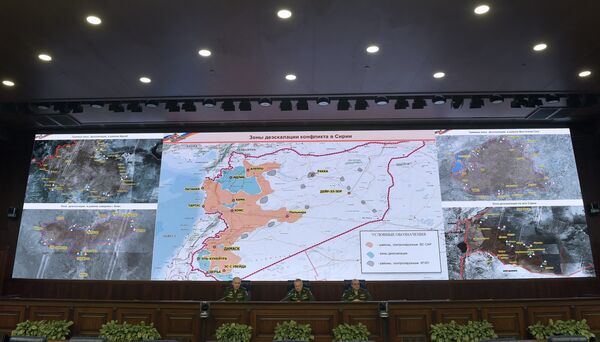 Senior Russian military commander Sergei Rudskoi (L) speaks during a news briefing on the situation in Syria, Moscow, May 5, 2017