The discovery of a barracks decorated with military awards, propaganda posters and steel helmets dating back to the Wehrmacht era adds to an unfolding scandal revolving around right-wing extremism among German soldiers.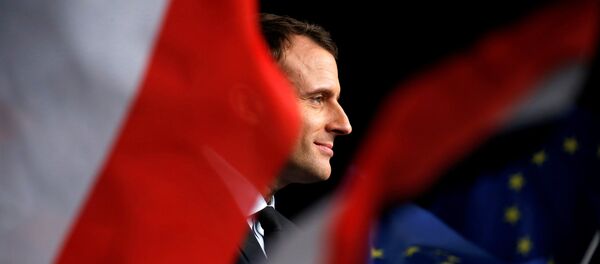 The probe was launched after similar Nazi-related items, including replicas of Nazi-era machine guns and pistols, were uncovered in the garrison of a 28-year-old army officer identified as Franco Albrecht, who was arrested on suspicion of disguising as a Syrian asylum seeker and plotting racially motivated attacks on refugees.
German Defense Minister Ursula von der Leyen said last week as she visited barracks in the French town of Illkirch where Albrecht was stationed that she would not tolerate any veneration of the Nazi Wehrmacht in Germany's modern army.
"We are training people with weapons. It is right that there are higher standards for us," she told Bild am Sonntag newspaper.
This is not the first time Illkirch has found itself at the center of a Nazi-related scandal. In 2012, three soldiers were dismissed after they laid out a four-meter long swastika on the grounds to celebrate their soccer team's victory.
Displaying the swastika in all possible variants is illegal in modern Germany.
German Justice Minister Heiko Maas also denounced the display of Nazy regime symbols on military properties, saying that "whoever glorifies the Wehrmacht has no place at all in the Bundeswehr."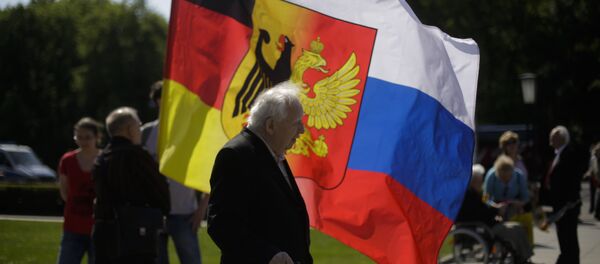 The German army said last month that it was probing 275 suspected cases of right-wing extremism within its ranks. Most of the cases were related to propaganda crimes and racist commentary on the internet.
Meanwhile, preparations are underway in Russia for one of the country's most popular holidays, Victory Day, celebrated on May 9. The holiday marks the 1945 capitulation of Nazi Germany to the Soviet Union in the Second World War.
On this day celebrations and commemorative events are held all across Russia, with a spectacular military parade taking place in in Moscow's Red Square.